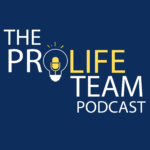 Listen to Elizabeth Woning and Jacob Barr talk about the need to respond to the new wave of LGBTQIA+ and how it connects with abortion & abortion clinics and how this connects with PHCs.
Video Version: https://youtu.be/IDbo5FDGSPM
Sign up for email notifications when new episodes are published.
Our sponsor for this episode include Heritage House, Patriot Insurance and iRapture.com.