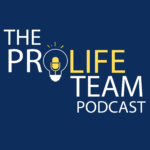 Listen Fr. Frank Pavone and Jacob Barr talk about the leaked draft of the Dobbs Case. Hear Fr. Frank and Jacob talk about how we are in the 50th year of Roe and how this is the year of jubilee – and what this means for God's people.
Video Version: https://youtu.be/XmDu0JdGrVM
Sign up for email notifications when new episodes are published.