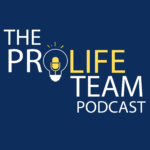 Listen to Susan Arnall and Jacob Barr talk about the changing legal environment in California that are impacting freedom of speech, freedom of religion and freedom of press on public easements near abortion clinics.  These laws are impacting 40 Days for Life and sidewalk ministries – by changing what is legal from a public space.  For those who in California and not in California, we identified steps to consider based on these laws being passed earlier this month.
Post Production Update for Podcast:  As of 9-28-2021, Gov Newsom has not yet signed Sb 742 (vaccine buffer zone).  It's on his desk.  If signed it will become law immediately as I explained, but as of right now, it is not law.
Video Version: https://youtu.be/M0hX6sJp9o8
Sign up for email notifications when new episodes are published.