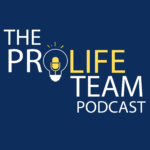 Listen to Sarah Bowen and Mikayla Covington talk about the risks and facts surrounding DIY abortions at-home.  Hear how their international ministry is reaching dozens of women every day in English speaking countries with life saving direction and help.
Video Version: https://youtu.be/ZsrLP33xpks
As mentioned in the podcast, here is where the at home abortion is promoted:
As mentioned in the podcast, here is an example of a group promoting a patient to provide misinformation to the medical team helping them: https://youtu.be/_Bk0ATluDfE.
The result of at home abortions and providing misinformation/lies to a medical team is going to result in additional risk to women.
Sign up for email notifications when new episodes are published.