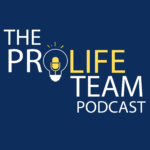 Listen to Karolyn Schrage and Jacob Barr talk about the work that Karolyn's team has done to help women marginalized by strip clubs. They have provided relationships, food, medical services, and creative ideas to invite each woman to see Jesus.
Video Version: https://youtu.be/MABrnqF9cGw
Sign up for email notifications when new episodes are published.
Our sponsor for this episode include Heritage House, Patriot Insurance and iRapture.com.