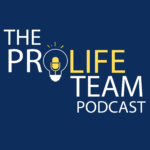 Listen to Martha Avila with Heartbeat of Miami, Lori DeVillez with Trotter House and Jacob Barr consider thoughts surrounding God's Heart and God's Strategic Plans.
Video Version: https://youtu.be/_nrjCCHrv-4
Sign up for email notifications when new episodes are published.
Our sponsor for this episode include Heritage House, Patriot Insurance and iRapture.com.