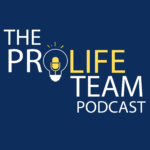 Listen to Albert Reyes and Jacob Barr talk about racism and abortion in an attempt to collect another interview for the virtual museum on the history of abortion. Albert Reyes was recommended to be interviewed on this topic by Lori Morrow.
Sign up for email notifications when new episodes are published.
Our sponsor for this episode include Heritage House, Patriot Insurance and iRapture.com.